What I Bloggy About
Adovia
(3)
AKVIS
(1)
All You
(4)
Amazon
(17)
antiaging
(1)
Apps
(1)
Azure Naturals
(1)
Bake Ware
(1)
Bath Accessories
(1)
Battery Charger
(1)
Beauty
(12)
bedding
(1)
Bigs.Sunflower Seeds
(1)
Bike
(1)
Blog Award
(1)
Blog Hop
(1)
Body Butter
(1)
Body Merry
(1)
Bracelet
(1)
business
(1)
Bzzagent
(4)
Car Accessories
(1)
Cards
(1)
Cleopatra's Choice
(1)
Computers
(2)
Contact Form
(1)
Cooking
(1)
Coppertone
(1)
Country Bob's
(1)
Crafts
(1)
Crystals
(1)
Darcus Tori
(1)
Dead Sea Mud Mask
(1)
Derma Roller
(1)
Dietary Supplements
(4)
Disclaimer
(1)
Discount
(1)
Diva d'or Roller
(1)
DKnight
(1)
Drinks
(1)
Earplugs
(1)
eden fantasys
(1)
Electrical
(2)
Electronics
(2)
Express Yourself
(1)
Eye Gel
(1)
Face Case
(1)
Family Friendly Reviews
(4)
Flashback
(1)
Food
(2)
Foodie
(1)
FREE
(4)
Freebie
(1)
Freebies
(8)
Frozen Bean
(1)
Gadgets
(1)
Garcina Cambogia
(2)
Get It Free
(1)
Gillette
(1)
Giveaway
(9)
Got It FREE
(33)
Grazia
(1)
Green Coffee Bean
(1)
GroovyLabInABox
(1)
Health
(2)
health and beauty
(13)
Helping Hand
(1)
HOT
(1)
How To
(1)
Ice Molds
(1)
Ila
(1)
Incontinence
(1)
Influenster
(2)
Insta Natural
(3)
Items I Won
(1)
Jewelry
(1)
keychains
(1)
Lady Problems
(1)
LED Lights
(1)
Loom Bracelets
(2)
Lunch
(1)
Make-Up
(1)
Mineral Gel
(1)
Mineral Serum
(1)
Music
(2)
New Product
(1)
Partnerships
(1)
PenGems
(1)
Pens
(1)
Period Panteez
(1)
Periods
(1)
Personal Alarm
(1)
Pool Safety
(1)
Rainbow Bandz
(3)
Raspberry Ketones
(1)
Razors
(1)
Refill Kit
(1)
review
(13)
Reviews
(38)
Rubbermaid
(1)
Safety
(1)
Samples
(7)
Serum
(1)
Shandsali
(1)
Shea Butter
(1)
Sleep Mask
(2)
Slice
(1)
Smartphone
(1)
soap
(2)
Solid Cordz
(1)
Sponsored Post
(1)
Storage
(1)
Sublime Social Media
(2)
Summertime
(3)
Summit Nurtrions
(1)
Sunblock
(1)
Tea Tree Oil
(1)
Tomoson
(40)
Travalo
(1)
Twitter Hop
(1)
usb
(1)
VoxBox
(1)
Wearever
(1)
Weightloss
(1)
wholesale keychain
(1)
Xium
(1)


Thursday, July 5, 2012
7:07 PM
|
Posted by ╰☆╮Sapphire Ray╰☆╮
| Edit Post

I am super excited to announce that
Modaxpressonline.com
is the official clothing sponsor of It's Free at Last! for Blogher'12. They have trendy Junior sized clothing at VERY affordable prices!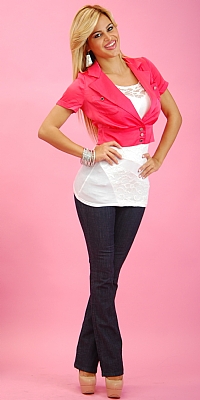 To Celebrate the Partnership It's Free at Last! and a bunch of INCREDIBLE bloggers have gotten together to giveaway a $100 Gift Card sponsored by
ModaXpressonline.com
to one lucky reader! Simply follow the directions on the Rafflecopter below and you are set!
a Rafflecopter giveaway
Networked Blogs